Insure yourself from spam! The Anti Spam Insurance Company - ProtectWebForm!
Plugin for Drupal
Customize your CAPTCHA with desired colors and fonts. Chose among many image types. Add reload button and audio support. Use our smart CAPTCHA technology.
How to install:
Create account at protectwebform.com. To do this, just go to the registration page: signup.
Generate your CAPTCHA type with all the desired parameters.
Follow the link "install" under the new CAPTCHA.
Choose the "Drupal Plugin" section and download the file.
Unpack this file to "drupal/modules/" directory so that all package files will have pathes like this one: /drupal/modules/protectwebform/*filename*.
Find the plugin "Protect Web Form" in Administer->Site building->Modules in the admin area of your drupal installation and click approptiate "Activate" link.
Go to the Administer->User Management->Protect Web Form section in the admin area of your drupal installation and enter the Image Url and Verification Url.
That's all!
Do not hesitate to comment on this plugin in our forum.
Examples:
Audio & reload button support: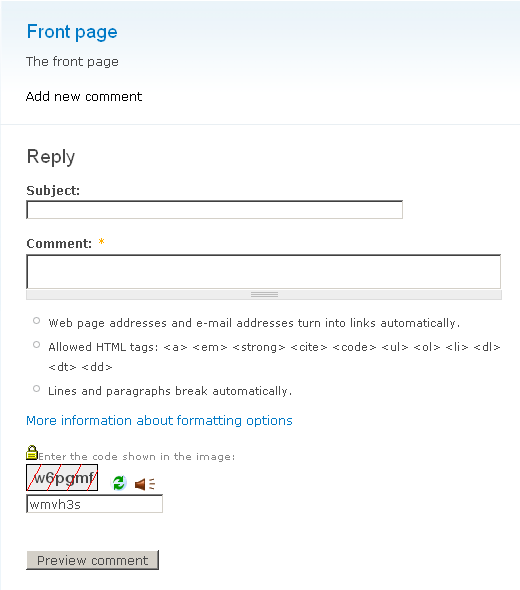 Smart CAPTCHA (read here) allows to hide the image: